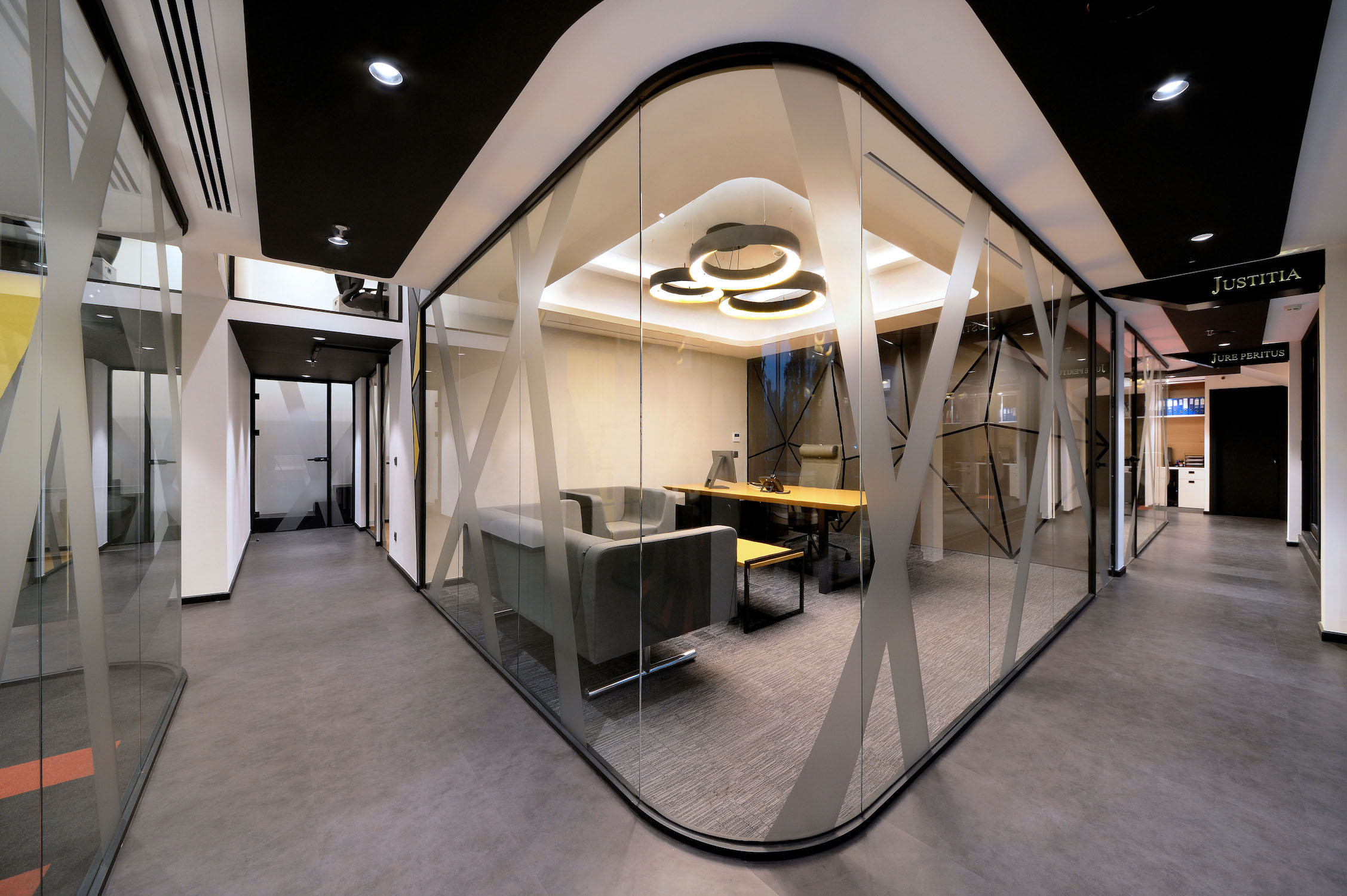 Gama Law Firm has been designed by Kara Architectural Design with a unique concept and needs. Located on the top floor of a business center in Kadıköy, the office consists of 2 floors.
The management and staff working areas were built on different floors, and the stairs, which are the connection points between the floors, were expanded to make the existing structure more spacious and transitive. Sound insulation was taken as a priority in personnel working areas, and colors and materials that would alleviate stressful working conditions were preferred considering needs.
There is a large terrace area on the management floor that can be used in common in all offices. This area has been designed and implemented with the necessary technical infrastructure in mind to serve the company's special activities. Manager rooms are arranged according to the personal color and comfort preferences of the company partners.
Solutions with special details and artistic paintings were preferred on the beams and surfaces that arise due to the existing form of the building and the spaces arranged according to the needs.
Category
Office
Scope of Work
Project, application, control
Location
Kadıköy / İstanbul
Date
2020